... we feel that Maloney Security provided impeccable service for our show. We feel that Maloney Security is not just a service provider. We consider our supervisors, Dennis, Bernard and Tom to be an extension of Show Management. They always go above and beyond the call and are an integral part of our operations team. ... We are looking forward to continuing our great partnership into the future.

Chris Nemchek, Senior Vice President, Specialty Food Association, Inc.
I want to thank you and all your team for all the help and hard work during FOG 18!

Julio Alvarado, Production Manager, White Rain Productions
Again, I had a great experience working with Maloney employees. Everyone was terrific, as usual, and I really appreciate the fact that we are assigned the same squad every year. They have become my friends, and I look forward to working with them. ... I work numerous events across the country each year and Maloney supplies the best in efficiency, effectiveness, and reliability by far.

Mike Figueroa, Coordinator of Exo Security, Competitor Group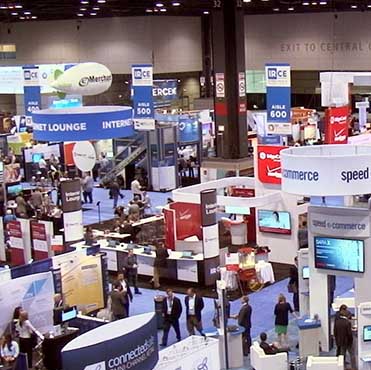 CURRENT SHOWS
Genesys SKO 2018 from Jan 13 to Jan 18
at SF Hilton Union Square

OSIsoft INSPIRE 2018: Accelerate from Jan 14 to Jan 18
at SF Hyatt Embardacero

Martin Luther King, Jr. Celebration from Jan 15 to Jan 15
at Nourse Theater

43rd Winter Fancy Food Show from Jan 17 to Jan 25
at Moscone Center

Maggie Nelson from Jan 19 to Jan 19
at Nourse Theater

Winter Concert from Jan 21 to Jan 21
at Nourse Theater

Wattis Room High Tea from Jan 21 to Jan 21
at SF Davies Symphony Hall

Daniel Alarcon from Jan 23 to Jan 23
at Nourse Theater

Wattis Room Symphonix League Reception from Jan 23 to Jan 23
at SF Davies Symphony Hall

Dave Eggars & Mokhtar Alkhanshali from Jan 25 to Jan 25
at Nourse Theater


Upcoming Events
protected by Maloney Security
2018 SPIE Photonics West/Schaefter+Kirchhoff GmbH Booth
at Moscone North from Jan 28 to Feb 02

SPIE Photonics West 2018
at Moscone from Jan 30 to Feb 01

ISSCC 2018
at SF Marriott Marquis from Feb 09 to Feb 15

62nd Annual Meeting of the Biophysical Society
at Moscone South from Feb 15 to Feb 21

MPINCC ACE 2018
at Moscone West from Feb 26 to Feb 27

International Studies Association 59th Annual Convention
at SF Hilton Union Square from Apr 02 to Apr 07


What They say about MSI...
We had another very successful year for Biotech Showcase, and I thank the Maloney team for being a part of that. As always, everyone was friendly, professional, and efficient. ... Thank you for providing excellent service, and we look forward to working with you again.

Elaine Bundy, Senior Manager, Conferences and Operations
WOW!... Your help in providing security guards was integral to our success. I wanted to take this opportunity to thank you for your support. Thank you ... for your professionalism and for your commitment to the future of our industry here in the Bay Area.

Eddie Raymond, VP/Training Director, IATSE Local 16
You [Warren] and your staff did an absolutely outstanding job in securing the 1981 International Exposition for Food Processors--and keeping it secured! ... Every one of your security guards were alert, responsive, and professional. You have spoiled us--and we're delighted!!

Nancy janssen, CEM, Exposition Manager, FPMSA